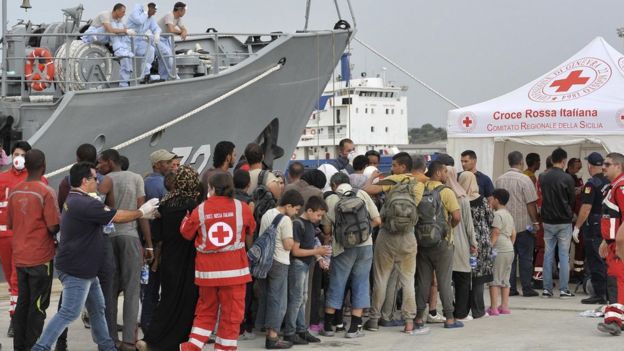 The EU is beginning a new operation in the southern Mediterranean to intercept boats smuggling migrants. Under Operation Sophia, naval vessels will be able to board, search, seize and divert vessels suspected of being used for human smuggling. Until now, the EU has focused on surveillance and rescue operations.
So far this year, more than 130,000 migrants and refugees have crossed to Europe from the north African coast. More than 2,700 have drowned. However, many more migrants and refugees - mainly Syrians fleeing the country's civil war - are taking a different route, crossing overland into Turkey, before a short journey by sea to European Union member Greece and onwards to central and northern European countries, with Germany the preferred destination.
The migrant crisis is expected to be one of the issues raised when German Chancellor Angela Merkel and French President Francois Hollande make a rare joint address to the European Parliament in Strasbourg on Wednesday.