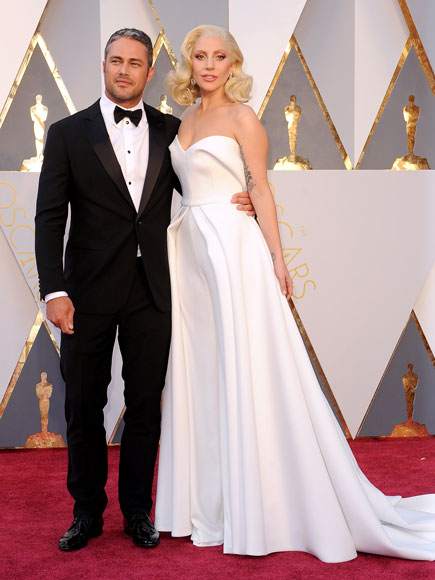 Lady Gaga and Taylor Kinney have split after five years together, Us Weekly can confirm. The couple, who got engaged on Valentine's Day in 2015, ended their relationship this July. "She was really crushed," the insider says, adding that the couple drifted apart and that Gaga's recent trip to Cabo was "a girls trip to get away and get over it.
" Lady-Gaga-Taylor-Kinney-BestThe "Born This Way" singer and the Chicago Fire actor first met on the set of her "Yoü and I" music video in 2011, in which he played her naked, bathtub-dwelling love interest. They started dating several months later. The pair previously split for a brief period in May 2012 before getting back together the following month. Gaga excitedly confirmed her engagement to Kinney via Instagram in February 2015, sharing a close-up photo of her stunning heart-shape diamond ring.
"He gave me his heart on Valentine's Day, and I said YES!" she captioned the shot. Of course, the feeling was mutual. In January, Kinney opened up about the first time his love met his mom, Pamela Heisler. "She was the sweetest thing that ever was," the hunk toldEntertainment Tonight at the time. "She was a sweetheart. I loved her from the moment I met her." Sadly, this union has ended without the happy ending. It would have been a first marriage for two of them.